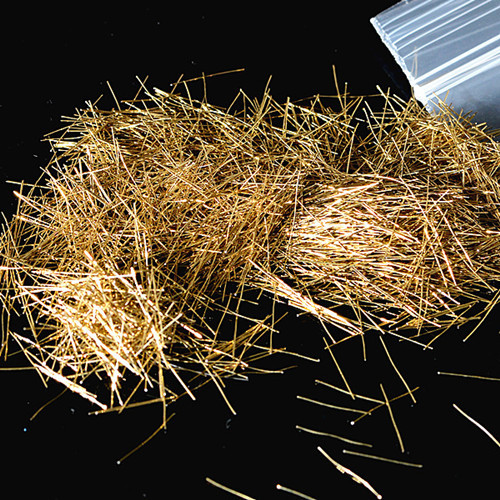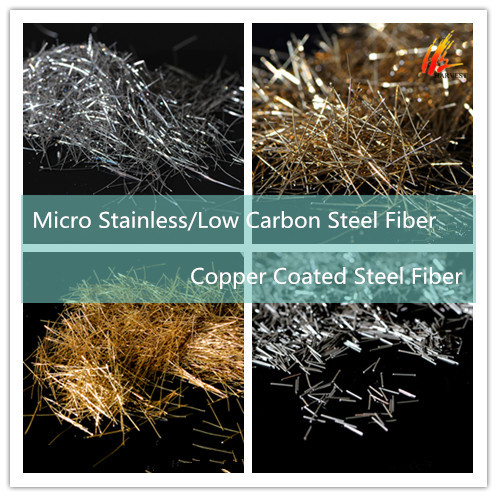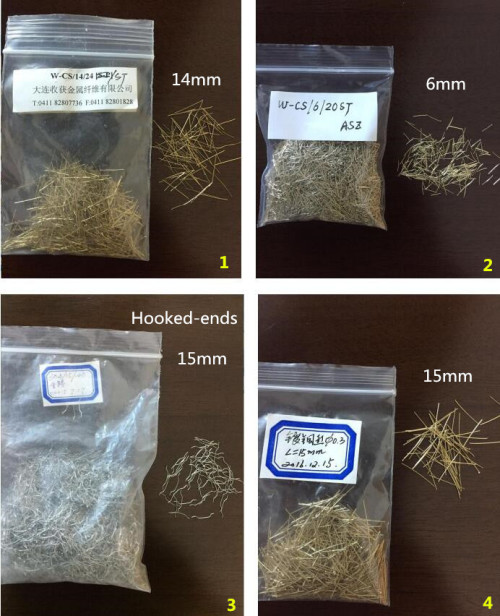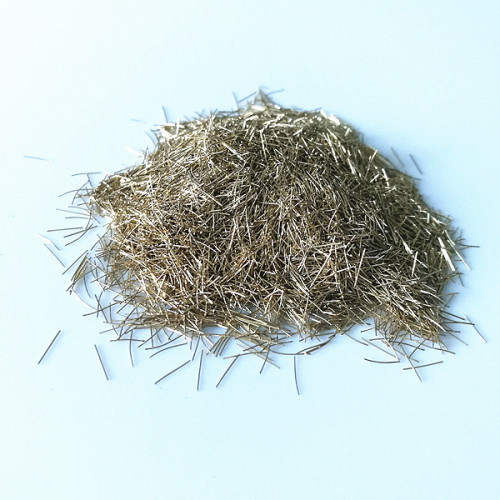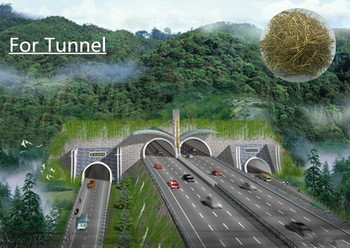 Stainless Plated Micro High Tenacity Steel Fiber Copper Coated Steel Fiber
Model

W-LCS/15/30ST
MOQ

1 metric ton
Item specifics
Standard

ASTM A820
Length

6-15mm
Diameter

0.3mm or customized
Aspect ratio

50
Tensile strength

750 - 1250Mpa
Description
Type : W-LCS/6-20/30ST
Materials : Low Carbon Steel
Grade : Low Carbon
Standard: ASTM A820
Type
Item
Unit
Micro Fiber
(Copper Coated)
Material
Carbon Steel
Grade
Low Carbon
Length
mm
6-20
(On customers request)
Diameter
mm
0.18-0.35
(On customers request)
Shape
Straight
(On customers request)
Aspect ratio
34-78
Tensile Strength
Mpa
2850
Standard
ASTM A820
Mixing ratio:
The mixing ratio of steel fiber with concrete matrix is about 1-5% by weight.

1. Using steel fibres under normal conditions does not present an inhalation, ingestion or contact health hazard.
2. Because of their physical nature, we recommend that operatives handling the fibres should always wear gloves.
3. To avoid deterioration of packing, the fibres should be stored in a dry environment.