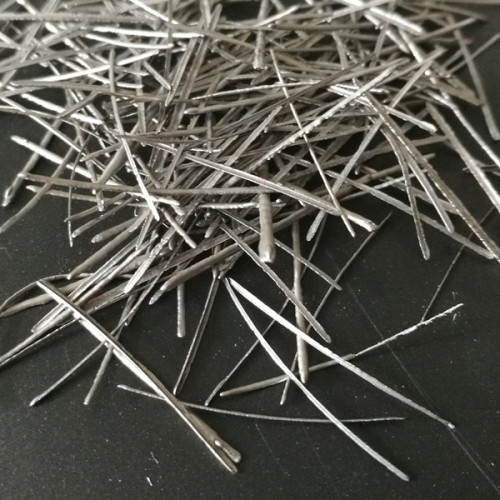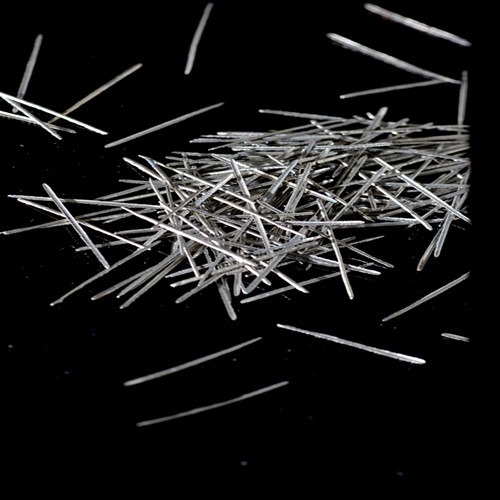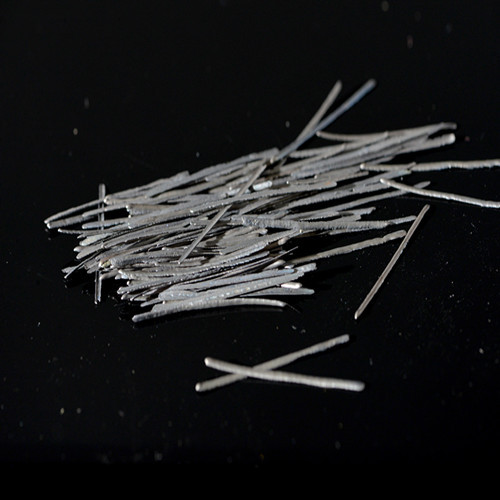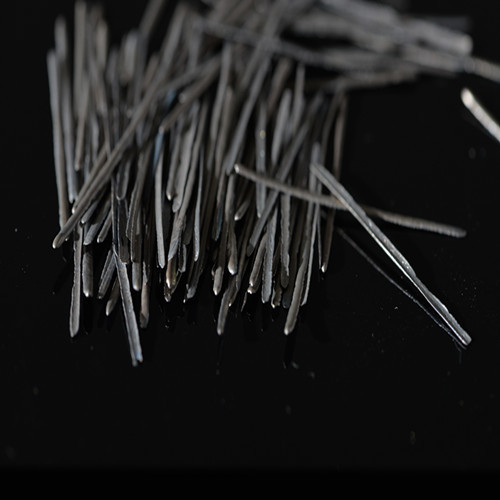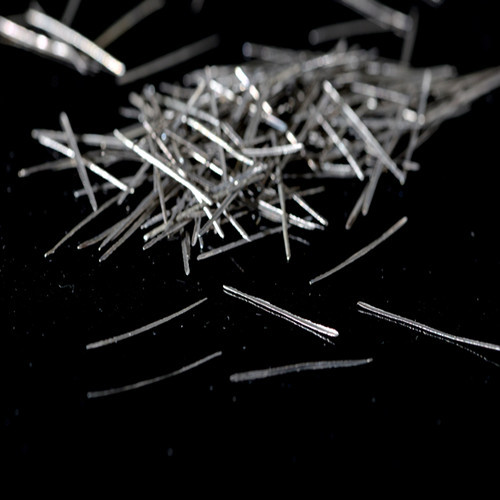 ME304 Melt Extracted Steel Fiber
Item specifics
Standard

ASTM A820
Material

Stainless Steel
Diameter

0.5mm
Length

25mm
Aspect Ratio

50
Shape

Straight
Cross section

Crescent
Surface

Blue-grey
Description
1. Type: ME304/25/50ST
2. Materials: Stainless Steel
3. Grade: 304
4. Standard: ASTM A820
Packaging & Shipping
HARVEST steel fiber's unique packaging technology — Steel fibers alined in carton
1.Paper Bags + Pallet (10kg / 20kg / 25kg paper bags for you to choose);
2.Cartons + Pallet ( 1kg / 5kg / 10kg / 20kg / 25kg cartons for you to choose);
* Net Weight : 800 kg / 900 kg /960kg/1000kg/1200kg per pallet for you to choose;
*Plastic Pallet / Wooden Pallet for you to choose.
Our Services
Why Choose Us:
l More than 12 years steel fiber exporting experience.
l More than 12 years steel fiber factory running-well management experience.
l Excellent quality and Competitive price, processing trade is available.
Advantages:
l Easily dispersed, no balling.
l Good quality, significant toughening effect.
l The same weight of steel fibers, more quantity number, widely distributed, good effect.
l The same weight of the steel fibers, small size packaging, low packaging cost, save freight cost, save stocking space.
If you need anti-earthquake construction projects,explosion proof,shock,radiation protection, durable,high temperature.
Please fell free to contact us,our Harvest professional team will provide you with valuable advice.
We offer:
l The most suitable steel fiber for your use.
l Best steel fiber ratio.
l We are committed to research "more durable refractory material " solutions.
l We are committed to research "stronger, tougher and more durable fiber concrete" solutions.
l We are committed to research "other features of fiber concrete" solutions.
l We are committed to make every penny you pay valuable.
*Due to special requirements of engineering projects, we have developed a special steel fiber for our esteemed purchasers.
With subject to confidentiality agreement, we do not provide data parameters and applications of special steel fibers.
For special needs, please contact us and our professional team will provide you with solutions for your special order!
Company Information
Harvest Metal Fiber Co., Ltd. was established in 2004, a joint venture created by the French Dramicom company and the Dalian Harvest Trade Co.,Ltd.
HARVESTTM specialize in the production of refractory steel fibers and concrete reinforcement steel fibers.
HARVESTTM is located in the northern Chinese coastal city of Dalian.There are about 350 million tons of cargo throughput and about 10 million TEUs of container throughput.
Sitting port,the exportation of HARVESTTM steel fiber is very convenient to the rest of the world.
Welcome to you to choose HARVESTTM! Cooperating with you, showing HARVESTTM strength, and you will gain satisfaction and confidence!
Our Team & Our Customers:
Our Factory:
FAQ
1.Q: What is the minimum order amount?
A: Orders from one metric ton are possible.
2.Q: What's the delivery time?
A: 7~15 days after T/T prepayment or L/C date.
3.Q: Can I get some samples free?
A: Free sample can be provided if you require to check the quality.
4.Q: How can we trust you?
A: Harvest has been cooperated with ALIBABA on trade assurance since.
Trade assurance is a service by alibaba designed to creat trust in trade,providing buyers with a set of features and protections to help ensure suppliers honor important details of the contract. If supplier does not meet the shipping time or pre-shipment product quality requirements in the contract,Alibaba.com will refund up to the covered amout for your order. You can link http://tradeassurance.alibaba.com/
5.Q: If you don't know your project need what type of steel fiber,what should you do?
A: Please feel free to contact us and tell us the details about you project, for example purposes, aggregate size and compressive strength,etc. We can design and manufacture for you.
Customers Feedback:
1.This is the cleanest steel fiber I have seen in China. ——France
2.Thank you for giving us such a good steel fiber. ——Japan